PROMOTION OF A HEATING APPLIANCES ONLINE STORE
PROMOTION OF A HEATING APPLIANCES ONLINE STORE - ROI 244%
The dynamics of traffic growth and a step-by-step description of all stages of heating appliances website promotion, which resulted in 244% ROI (a financial ratio that illustrates profitability).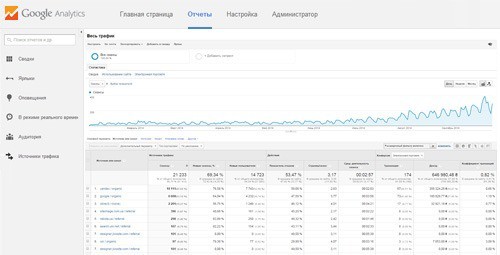 Analysis and audit
We defined search keys for all website categories and estimated their amount. Also, we analyzed competitors who work with similar products. The received data helped us to calculate the predicted traffic to the website after six months of promotion.
As part of the services provided, we did a one-time setup of the website: the store was connected to Google Business. This was done to allow users share interesting information in social networks.
Content optimization and strategy development
After the preparatory steps, we moved to the main work on search engine optimization. The work on content was divided into several stages:
creation of content for categories
work with information and news material
creation of help articles to assist customers
writing reviews
creation and distribution of promotional articles on special trust websites
As during the first months the client did not conduct the payment regularly, unfortunately, the promotion plan shifted a bit. There also wasn`t enough money to create optimized text for product cards
After the analysis of competitors links and semantics, we developed a unique strategy to work with backlinks for the first three months. Then we modified the strategy to raise the search queries, which were more often shown in the search results, but their ranking was not sufficient.
Monthly work
The set of promotion tasks performed every month included:
monitoring of critical alerts from Google Webmasters;
fixing problems and monitoring the content of the online store;
estimation of the indexing status of pages;
analysis of search bots scanning dynamics;
monitoring security settings;
sending main Google Analytics reports;
selective analysis of text uniqueness;
analysis of errors made by bots during scanning;
analysis of CTR indicator for priority pages and the site in general;
buying links from third-party sites.

Margin: 18%
Gross profit: 646,980 UAH * 0.18 = 116,456 UAH
Promotion cost: 5,650 UAH/month (33,900 UAH per half a year)
ROI = (116 456 - 33 900) / 33 900 * 100 = 244%